Village C East
Submit a Work Order
About
Village C East (VCE) is an inclusive and welcoming community which aims to serve the needs of all upperclass Hoyas. With ample opportunity to engage in your community and with your neighbors, Village C East is a residence hall full of stimulating conversation, community learning and unforgettable relationships. VCE also serves as the home to the Crossroads Community, a living learning community exploring gender and sexuality. The entire community was renovated and refurbished in fall 2020.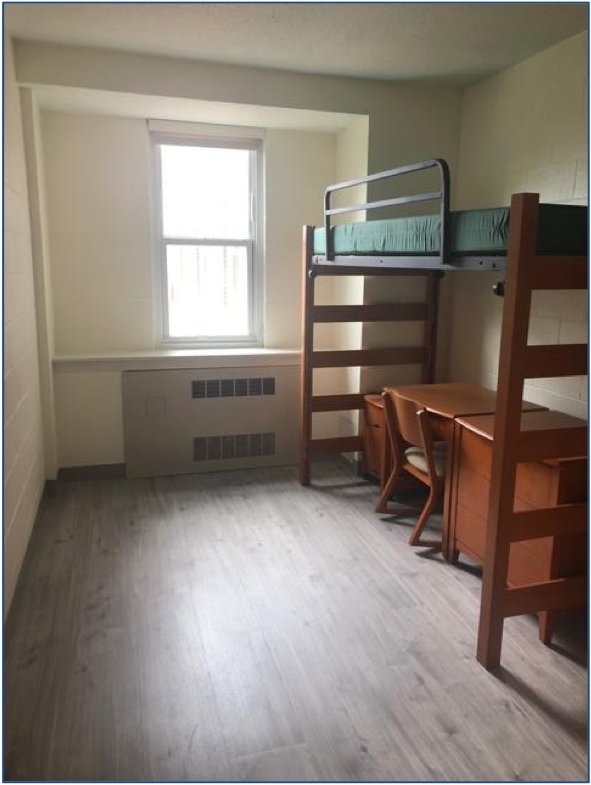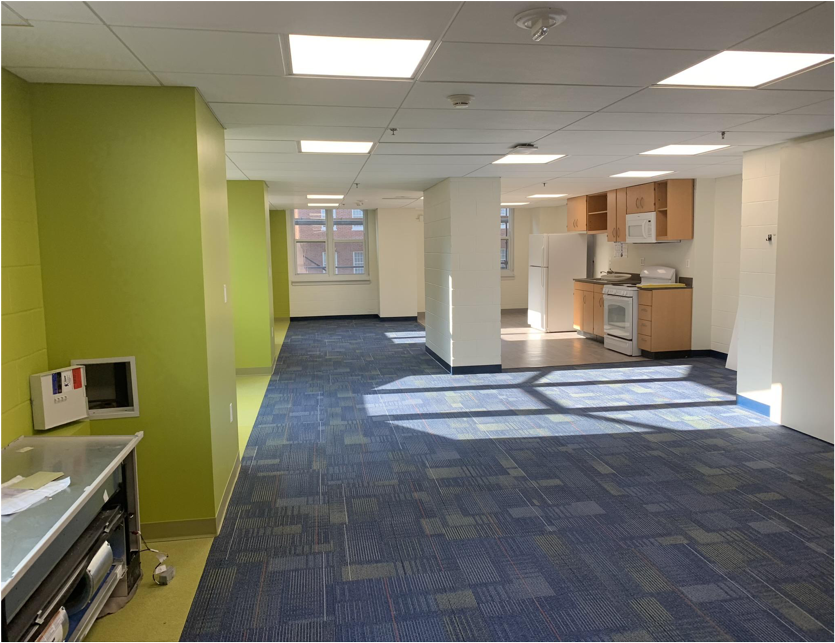 Room Features
Average room square footage: 199.58 sq ft.
Each room is furnished with:

bunkable beds
built-in desks with chairs
wardrobes
wall-mounted shelf
vinyl plank flooring

Village C East residents interested in a microfridge can rent one from MyFridgeRental.com. This is the only option for students interested in microfridges in their on campus housing space.
Community Features
10 floors

, varying layout and number of rooms

Double occupancy with private bathrooms

Generally co-ed floors

Furnished community room on each floor for socializing and studying complete with:

tables and chairs for studying

cable TV

full kitchen

Residential Minister

​

Laundry facilities on the third floor

Vending machines available

Wi-Fi coverage in all rooms and common areas

Cable is available for a monthly service fee through our campus provider, RCN

Print stations are available

in the second floor common room
Mailing Information
Letter Mail & Packages
Student's Full Name
Village C East | Room Number
Georgetown University
3700 O St. NW
Washington, DC 20057
Community Director
Leslie Escobar
le268@georgetown.edu (new window)
202.687.2034
Community Directors are professional live-in staff members employed by the University. These professionals work directly with students, Residential Ministers, Faculty-in-Residence, and campus partners to create a formative living-learning environment for our students. Community Directors oversee the Resident Assistant staff within their residential community and develop and implement community educational plans.