Alumni Square
Submit a Work Order
About
Alumni Square is an upper class student residential complex, completed in 1980, comprised of four buildings named after Georgetown alumni: Groves, Beh, McBride, and McCahill. Renovation was completed on all four buildings as of August 2019. The complex is constructed right outside the University gates around a grassy courtyard with shade trees, park benches, hammocks and a brick walkway from O Street to N Street.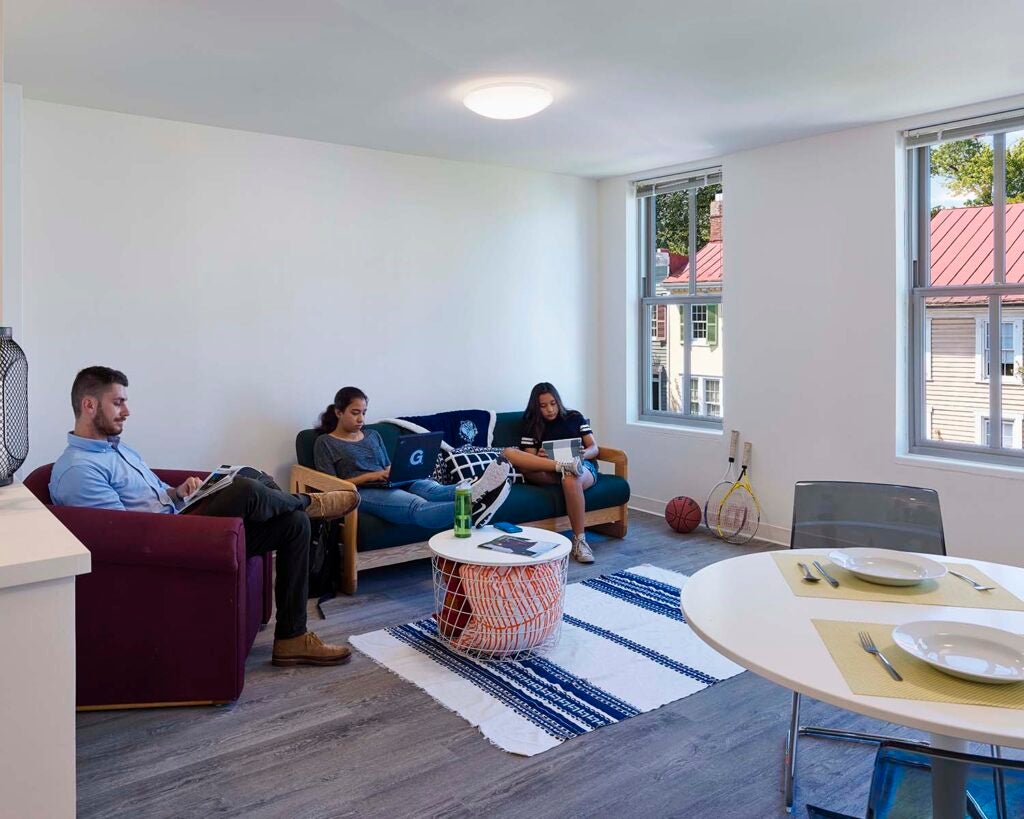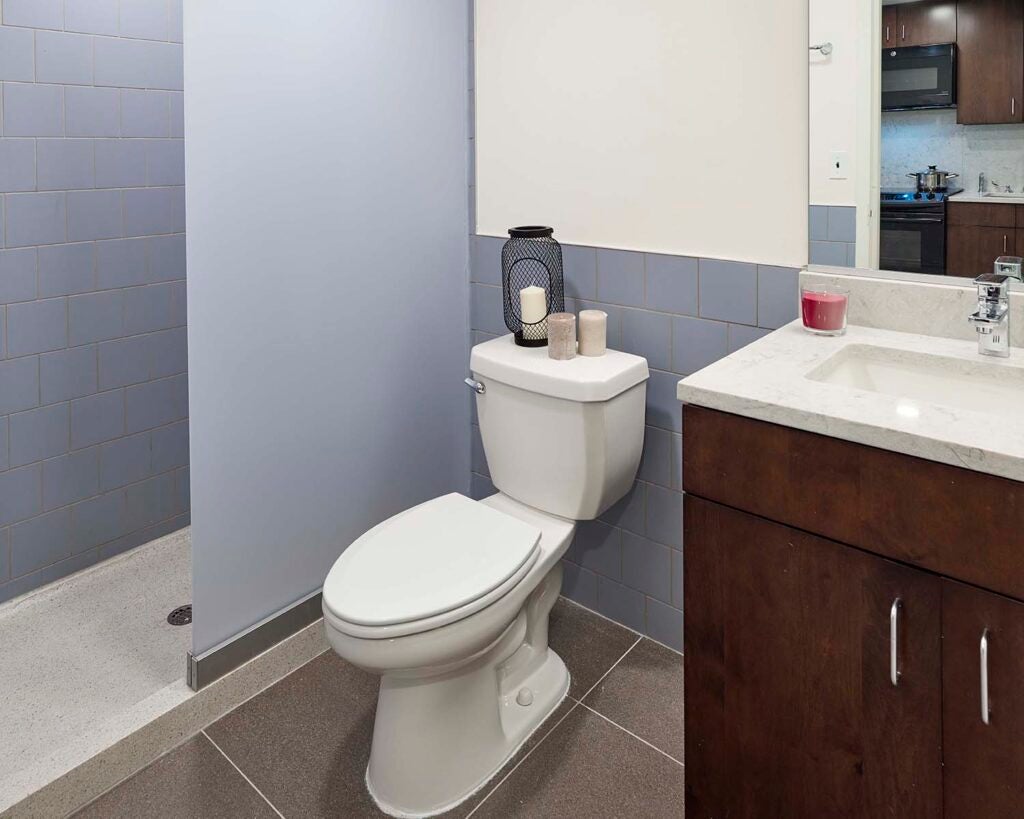 Apartment Features
Four-person apartments

Average apartment square footage: 778.92
Living room is furnished with:

a sofa, an armchair, one lamps, 2 end tables, and a

dining room table with four chairs

Kitchen is furnished with:

electric stove and oven, garbage disposal, cabinets and drawers under the counter, cabinets overhead, full-size refrigerator, over stove microwave

New windows, shades and LED lighting as of Summer 2017
Room Features
Each bedroom has:

free standing adjustable twin XL beds

two full size closets

two 30″ writing desks

with hutches & accompanying 2 drawer rolling pedestal

chairs for each desk

The bathroom has an updated free standing shower, single sink, and toilet
Mailing Information
Letter Mail & Packages
Students Full Name
Student
Alumni Square | Apartment Number
Georgetown University
3700 O St. NW
Washington, DC 20057
Community Director
Jordan Thompson 
jt1260@georgetown.edu
202.687.6742
Community Directors are professional live-in staff members employed by the University. These professionals work directly with students, Residential Ministers, Faculty-in-Residence and campus partners to create a formative living learning environment for our students. Community Directors oversee the Resident Assistant staff within their residential community and develop and implement community educational plans.