Crossroads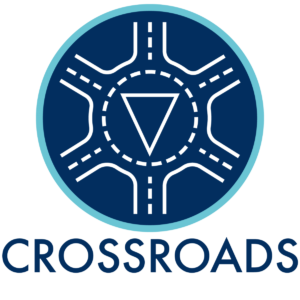 NOTICE | Due to the pandemic, Crossroads will be on hold for the 21-22 academic year as a result of limited resources and staffing shifts and adjustments.  We are continuously working to revitalize all LLCs to ensure they uphold the integrity of the mission, vision, and values that were created by its advisors. We apologize for any inconvenience this decision may cause, and we appreciate your understanding in advance.
Crossroads is a shared residential space in which students can think, learn, and reflect intentionally about concepts of gender and sexuality as part of a process dedicated to forming a deeper understanding of themselves and others people. Housed in the Village C East community, Crossroads offers students the unique opportunity to engage one-on-one with their peers and faculty through intentional and collaborative programming. This living learning community is open to all interested students, although preference is given to returning Georgetown students.
Every resident will be strongly encouraged to register for Introduction to Women's and Gender Studies as a means to provide students with foundational and common language to use in their dialogues and discussions.
Learning Outcomes and/or Goals
Care for students by providing dedicated space for collective and individual growth and reflection
Deeper connection to Jesuit values, especially cura personalis and identity formation
Preservation of a safe, affirming, and accepting residential experience for all students
Greater understanding and appreciation of self and others
Education surrounding the history, culture, and politics of gender and sexuality
Engagement of students to be people and Hoyas for others through discussions about the complexities of intersectionality and the importance of allyship
Key Programs
Monthly dinners with faculty members
Class discussion within the community
Engagement in on and off-campus activities (i.e. theatre performances and wellness activities)
LLC Leadership