Village C West
Residence Hall Office (RHO)
The RHO overseeing Village C West is located in the lobby of Village C West. This RHO also serves Village C East and Harbin.Click here to learn more about our RHOs.
Services Provided:
lockout keys
check-in and check-out
package delivery (USPS, UPS, FedEx, DHL)
guest passes
Hours
Monday-Friday: 9am-9pm
Weekends & Holidays: 12pm-9pm
Phone Number: 202.687.2673
Location: Village C West Lobby
Submit a Work Order
About
Village C West (VCW) is one half of the Village C community. VCW houses first year students in double occupancy rooms with private bathrooms in each unit. It consists of two wings, the X and Y wings, which develop their own identities and sense of spirit! Each floor has a common room that is perfect for socializing, studying, and connecting with fellow Hoyas. VCW is home to the Entrepreneurship Living Learning Community, which provides an exciting and unique opportunity to live, learn, and participate in activities that have an entrepreneurship focus.
Hall Features
16 floors with 30 rooms per floor

Double occupancy rooms with private bathrooms

Generally co-ed floors, with a few single-gender floors

Each floor has a furnished community room and kitchen for socializing and studying

Vending machines on ground level near the GUPD office.
Residential Ministers
Laundry facilities on the third floor of Village C East
Cable is available for a monthly service fee through our campus provider, RCN
Room Features
A standard VCW room is 18.6 ft. long x 10 ft. wide
Each room is furnished with:

two beds (bunkable if students prefer)
two built-in desks with chairs
two wardrobes
two wall mounted shelves
room is fully carpeted (except bathroom)
Mailing Information
Packages
Students Full Name
Village C West RHO
VCW & Room Number
Georgetown University
3700 O St. NW
Washington, DC 20057
Letter Mail
Students Full Name
VCW & Room Number
Mailbox Number
Georgetown University
3700 O St. NW
Washington, DC 20057
Community Director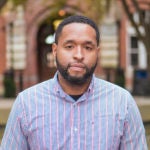 Community Directors are professional live-in staff members employed by the University. These professionals work directly with students, Residential Ministers, Faculty-in-Residence and campus partners to create a formative living learning environment for our students. Community Directors oversee the Resident Assistant staff within their residential community and develop and implement community educational plans.