Transfer Community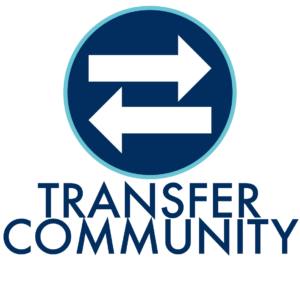 The Transfer Living Learning Community (LLC) invites new transfer students to live together in an intentional, reflective, and collaborative environment. The Transfer LLC is animated by the shared experience of our students, creating a supportive community which promotes a positive transition to life on the Hilltop. Residents help to cultivate a fun, active, intellectual community propelled by opportunities for personal development, engagement, mentorship, and collegiality.
The Transfer LLC is located in McCarthy Hall and open to all first-year Georgetown transfer students.
Learning Outcomes and Goals
Residents' will engage with students, faculty, and staff to build a community rooted in reflection, collaboration, and support.
Residents will learn from others about the diversity of experiences that bring students to Georgetown, and more fully appreciate the complex variety of higher education institutions, the challenges of transitions, and the fullness of this particular intellectual and social environment.​
Key Programs
Excursions through DC
Engagement with campus resources
Collaboration with student groups, including Transfer Council
Dinners with friends and faculty