French Floor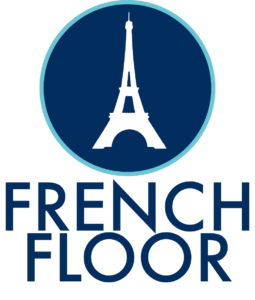 Named in memory of a beloved, long-time member of Georgetown's Department of French and Francophone Studies, the Dorothy M. Betz Memorial French Floor is a Living Learning Community established in 2012 open to students with an interest in French language and culture. The French Floor provides an opportunity for students to participate in both on and off campus events relating to French and Francophone cultures in addition to living among peers who share their passion for French.
The Dorothy M. Betz Memorial French Floor is the the first Living-Learning language Community on campus to foster connections through language. Students live and spend time with others who are studying and practicing their French. Living on the French Floor is a cultural and linguistically rich experience. If you are planning on studying abroad in France or a francophone country, living on the French floor will provide you with an avant-goût of it!
French Floor is located in Arrupe Hall and is open to upperclass students.
Learning Outcomes and Goals
Residents will learn about various Francophone cultures.
Residents will improve French language skills in a relaxed environment.
Residents will informally participate in study groups, as well as discuss class projects, group assignments, and class notes with other students.
Residents will interact and collaborate with faculty and staff outside of the classroom.
Key Programs
Each semester, the Resident Assistant and Faculty Advisor plans activities and events for the community. These activities include but are not limited to:
Fall and Spring Retreats
French Embassy Events
Mardi Gras Celebration
French Board Game Nights
French cuisine on-campus and off-campus
LLC Leadership
Advisor: Guy Spielmann
Community Director: Kris Johnson (he/him)
Liaison: Daniel Rivera (he/him)
The French Floor application will be open February 1st, 2023 with a deadline of February 15th, 2023. Please plan to apply through Hoya Housing.