Reynolds Hall
Submit a Work Order
About
Reynolds the first-year hall that is part of a three-building complex which is referred to as the Southwest Quad. It shares a first floor with Kennedy and McCarthy Halls, which are upperclass halls. The Southwest Quad also encompasses Leo O'Donovan Dining Hall, Wolfington Hall Jesuit Residence, a multi-level underground garage, and Hoya Snaxa – a student-run convenience store. Every floor has a full kitchen inside of a large community room where many residents gather to share meals, catch their favorite TV show, or study as a group.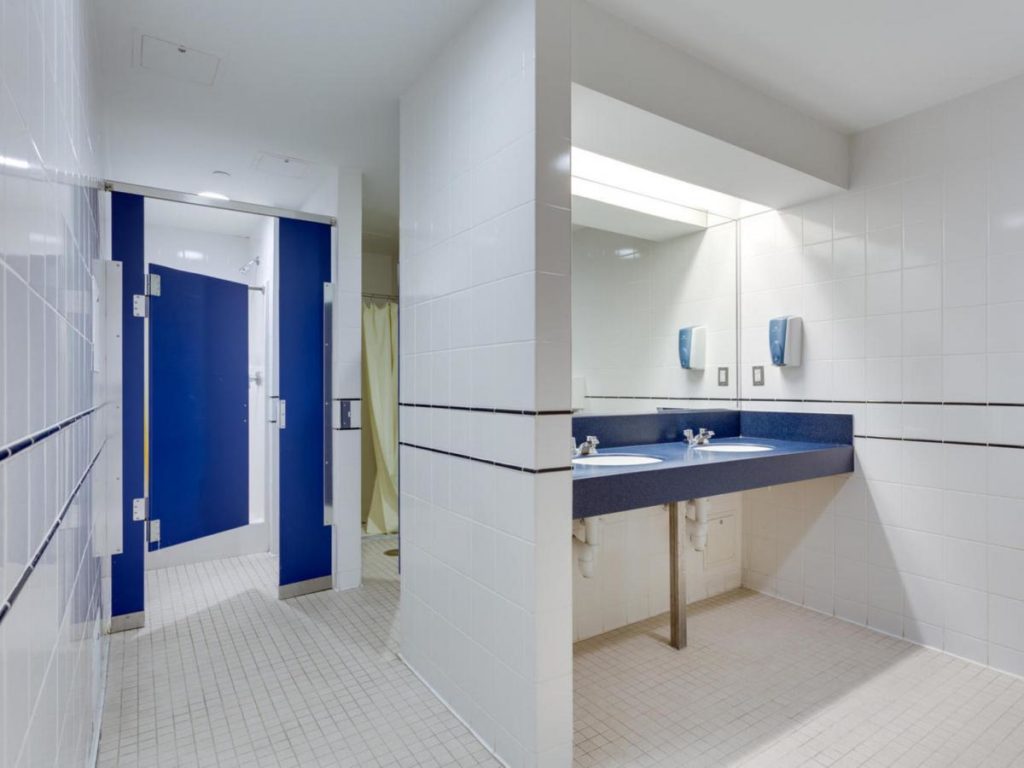 Hall Features
Five co-ed floors
Single, double and triple rooms
Each floor has:

two study rooms
four bathrooms
a common lounge with furniture, TV, and a fully operating kitchen

Music practice room, Reynolds Library and small multipurpose room on the first floor
A Faculty-in-Residence
Residential Minister
Southwest Quad Features
Laundry facilities (located in McCarthy Hall)
Mail facilities (located in Kennedy Hall)
Vending machines (located in Reynolds Hall)
Print stations (located in McCarthy and Reynolds Halls)
Volleyball Court (located in the Southwest Quad Courtyard)
Charcoal grill (located in the Southwest Quad Courtyard)
Hoya Snaxa (located in Kennedy Hall)
Room Features
Average room square footage: 176.47 sq ft.
Each room contains the amount of furniture appropriate for the number of residents (2 or 3):

moveable/bunkable beds

movable desks with hutches and lights underneath
desk chairs
built in wall cabinetry with closets, drawer space and hutches

Reynolds residents (returning students) interested in a microfridge can rent one from MyFridgeRental.com. This is the only option for students interested in microfridges in their on campus housing space.

First year students in Reynolds have a microfridge provided in their room at no cost.
Mailing Information
Letter Mail & Packages
Students Full Name
Reynolds Hall | Room Number
Georgetown University
3700 O St. NW
Washington, DC 20057
Community Director
Holten Moreno
hm893@georgetown.edu
202.687.0714
Community Directors are professional live-in staff members employed by the University. These professionals work directly with students, Residential Ministers, Faculty-in-Residence, and campus partners to create a formative living-learning environment for our students. Community Directors oversee the Resident Assistant staff within their residential community and develop and implement community educational plans.