Darnall Hall
Submit a Work Order
About
Darnall Hall is a traditional style residence hall housing first year students on the north side of campus. With its positive reputation for being a close-knit and vibrant community, Darnall gives new Georgetown students an opportunity to make lifelong friends and genuine memories. Dedicated to Eleanor Darnall, the mother of Georgetown University founder John Carroll, Darnall Hall first opened in 1965 as a women's residence hall. Darnall is home to the Explore DC Living Learning Community; a community of residents who have a common interest in exploring the DC area.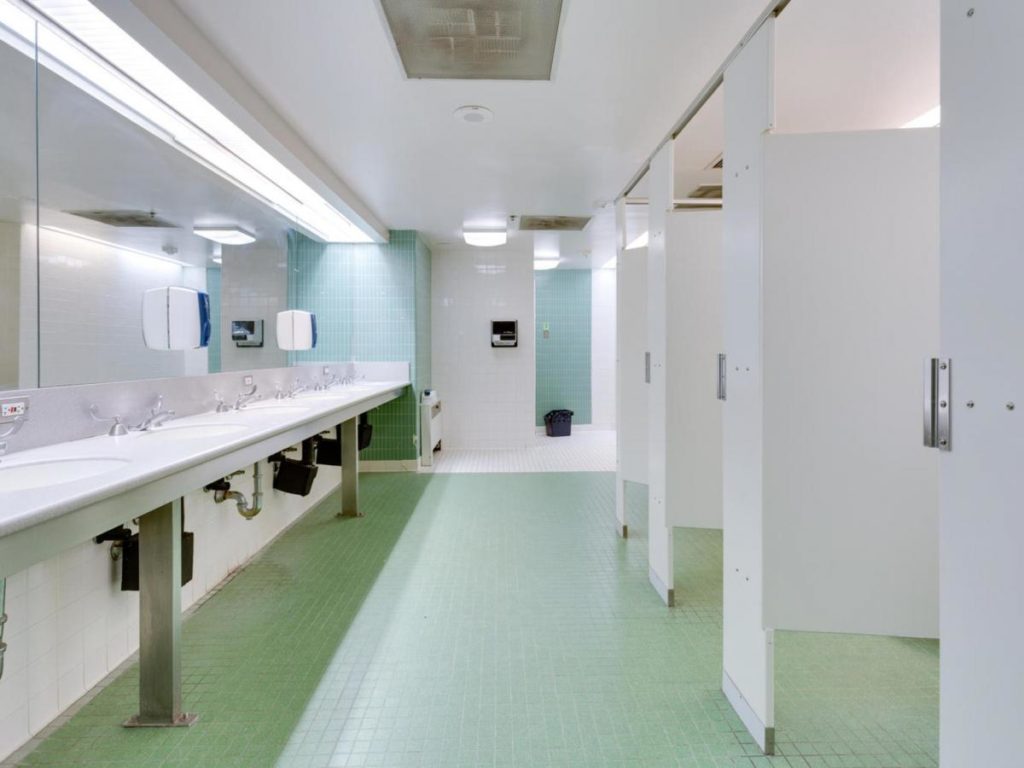 Hall Features
Six floors with 28 rooms per floor
Some floors are single sex, others are coed by cluster
Double occupancy bedrooms
Each floor has:

2 large community bathrooms (separated by gender)
Furnished community room (couches, a kitchen that was renovated in Fall 2019, and a television)

Lobby seating & study space (renovated spring 2021), vending machines, and printing station
Residential Ministers available for student interaction
Wi-Fi coverage in all rooms and common areas
Room Features
A standard Darnall room is 16.5ft. long x 10.5ft. wide
Each room comes furnished with:

Two beds (XL Twin)
Two built-in desks with chairs
Two built-in shelving units
Two built-in closets with drawers
Window blinds
Vinyl plank flooring (installed spring 2021)
Mailing Information
Letter Mail & Packages
Students Full Name
Darnall Hall & Room Number
Georgetown University
3700 O St. NW
Washington, DC 20057
Community Director
Spe'shall Coleman
sc2121@georgetown.edu
202.687.4779
Community Directors are professional live-in staff members employed by the University. These professionals work directly with students, Residential Ministers, Faculty-in-Residence and campus partners to create a formative living learning environment for our students. Community Directors oversee the Resident Assistant staff within their residential community and develop and implement community educational plans.