Fall 2023 | First Year & New Transfer Move-In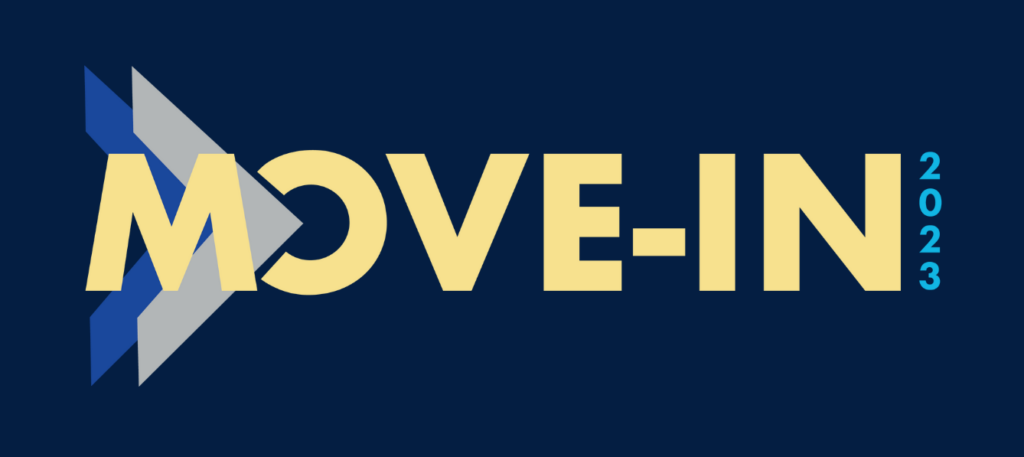 Georgetown University Move-In will take place over the course of 2 days for first year & new transfer students on Thursday August 17 & August 18, 2023
Students should arrive to campus as close to their assigned move-in arrival window (30 minutes) as possible to avoid delays. Assignment move-in dates have posted to Hoya Housing for 2023 .
Move-in is a coordinated process to ensure your arrival to Georgetown is as smooth as possible.
PREPARING YOUR ITEMS
Make sure that every box, package, and piece of luggage is labeled with your: Name, Building & Room Number, and Cell phone. This ensures that any misplaced items can find their way to your room.
Each student is permitted only one vehicle to campus for move-in.
Avoid traveling in oversize vehicles or using roof racks as these vehicles cannot park in our on campus parking garages and will complicate your move-in process.
Be sure to bring the dashboard sign that will be sent to each student. Place this pass in the dashboard of the vehicle you are arriving to campus as it helps our team members guide your vehicle to the proper locations in the move-in queue. Cannot locate the dashboard sign? Email residentialliving@georgetown.edu.
ARRIVING TO CAMPUS & YOUR BUILDING
Students are assigned a one 30 minute arrival window for their arrival on-campus (i.e. 11-11:30 AM) on a specific date. Students should plan their arrival around their assigned window. Assigned windows will be viewable on the Hoya Housing portal. Be sure to place the dashboard sign visibly on the dashboard as you enter the queue.
Vehicles will queue through campus until a space is available at your designated unloading zone outside your fall residential building. Once your vehicle parks, the student will exit the vehicle and proceed to check into their on campus housing. At the unloading zone, move-in aides will assist in unloading your belongings. We ask that the driver of the vehicle remain in the car.
MOVING IN
Your belongings will be unloaded into move-in carts by move-in aides and labeled with the student's name and cell phone number. As soon as unloading is complete, the driver must exit the unloading zone and will proceed to park their vehicle. Free, two (2)-hour parking is available on-campus.
After checking in, the student will return to retrieve your move-in cart of personal belongings and proceed to push your items into the building and your room. After the move-in carts are unloaded into your room, return the empty cart back to the check in station.
QUESTIONS?
Contact us: residentialliving@georgetown.edu | 202.687.4560 (M-F 9 AM-5 PM ET)