Intern Housing
Living on the Hilltop
Summer Internship Housing in the Center of Campus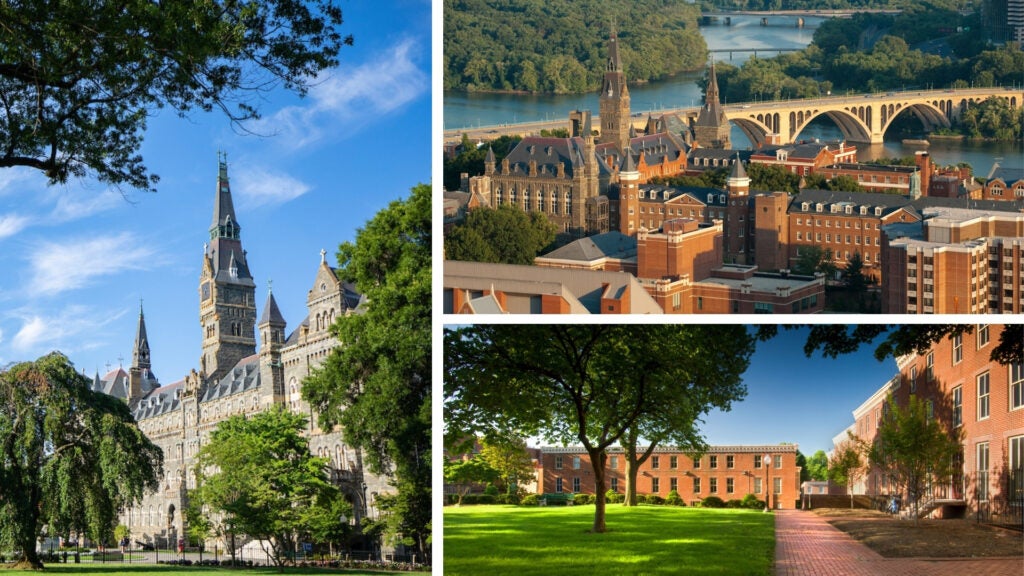 Experience the Hilltop in full bloom! Our summer intern housing offers a unique opportunity to enjoy the scenic beauty of campus while accessing the exciting opportunities across DC. This living option is perfect for interns working in the surrounding Georgetown area, offering a safe and inclusive housing option for emerging professionals and passionate scholars. Enjoy access to a variety of university buildings and resources, including the Gym at Yates Field house and study spaces across campus. Even beyond the charm and connection of Georgetown, our intern housing provides a unique opportunity to explore DC in your own backyard.
Living Downtown
Summer & Academic Year Internship Housing at 55 H St NW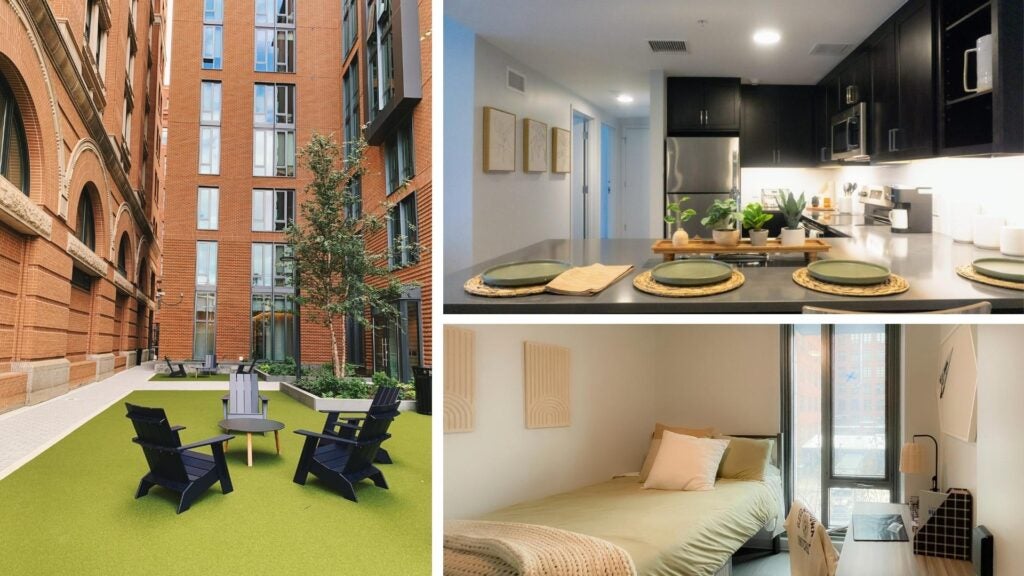 Live, study, work, and explore at the heart of the nation's capital when you take advantage of Georgetown University's downtown intern experience. Located in the heart of the District, just blocks from the U.S. Capitol, 55 H St. provides unparalleled access to the best of DC's cultural and social life, work opportunities and historic monuments. With quick access to Union Station, the Metro subway, numerous bus lines and Georgetown University's Transportation Shuttle (GUTS) routes, traveling to and from your internship and social plans has never been easier. The amenities in our 4-bedroom intern apartments include: Full kitchens with dishwashers, in-unit washer-dryers, all utilities, a penthouse fitness center, penthouse and lobby-level study lounges, access to a private outdoor patio area.