Henle Village
Submit a Work Order
About
Henle Village is an upperclass apartment complex known for its open spaces called the "fishbowl", "courtyard" and "the big tree". Most students refer to their apartment as "My Henle". It is named for long serving President Robert Henle, S.J and is located near Leavey Center. Henle's location is an easy walk to Red Square, the bookstore, and Epicurean! Henle consists of 4-person and 5-person apartments arranged in stairwells of six to eight apartments, also referred to as towers. A few apartments on the ground level have doors that open to a patio. 
Important update: Henle will be discontinued as a housing option after Spring 2023.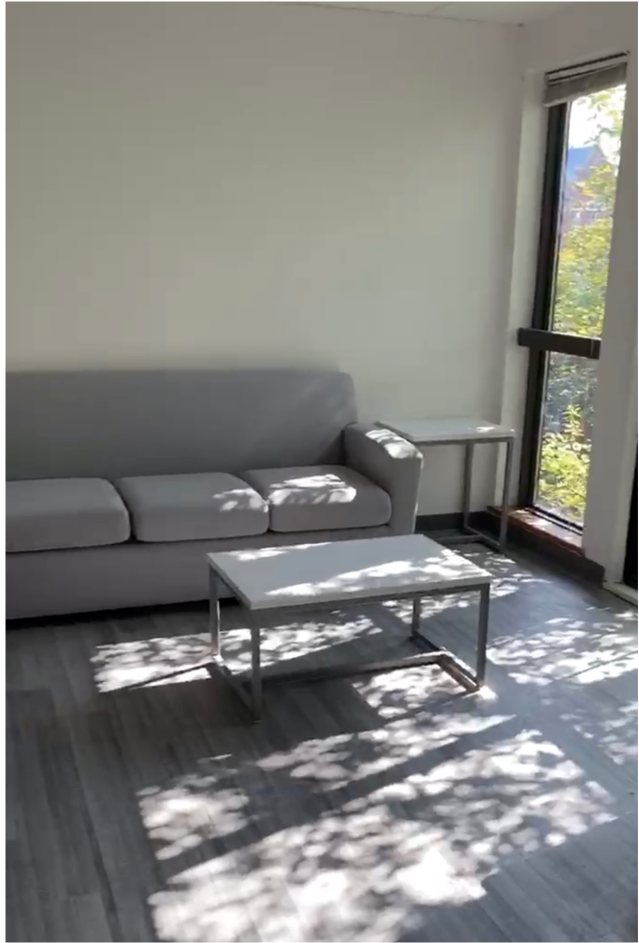 Room Features
Each student receives:

one bunkable bed (beds cannot be lofted)
one small three drawer dresser
one 30″ writing desk with hutch with accompanying 2-drawer rolling pedestal
one closet with overhead storage space
carpet flooring in most bedrooms
Hall Features
Average apartment square footage: 795.53 sq ft.
4-person units

5-person units

two double rooms

one single room

Kitchen is furnished with:

an electric range

sink with disposal

cabinets & drawers

full size refrigerator/freezer

Living room is furnished with:

a sofa and two easy chairs

two lamps

a coffee table and 2 end table

s

​

the bedrooms and bathrooms are located either upstairs or downstairs from the main level (some apartments are one level)
vinyl plank flooring in kitchen and living room (renovated summer 2020)

Residential Ministers

Laundry facilities available

Wi-Fi coverage in all rooms and common areas

Community room

with a full kitchen, including a microwave, oven, stovetop and a refrigerator/freezer.
Two outdoor grills located in the courtyard area
Mailing Information
Letter Mail & Packages
Students Full Name
Student
Henle Village | Room Number
Georgetown University
3700 O St. NW
Washington, DC 20057
Community Director
Hunter Bowers
hb693@georgetown.edu
202.687.6014
Community Directors are professional live-in staff members employed by the University. These professionals work directly with students, Residential Ministers, Faculty-in-Residence and campus partners to create a formative living learning environment for our students. Community Directors oversee the Resident Assistant staff within their residential community and develop and implement community educational plans.