Global Living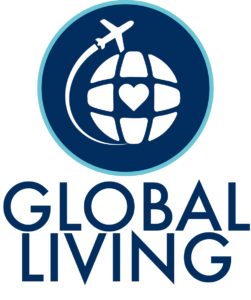 NOTICE | The Global Living Community will be on hold for the 22-23 academic year as a result of limited resources and staffing shifts and adjustments. We are continuously working to revitalize all LLCs to ensure they uphold the integrity of the mission, vision, and values that were created by its advisors. We apologize for any inconvenience this decision may cause, and we appreciate your understanding in advance.
The Global Living Community (GLC) is an intercultural living and learning environment in which intercultural understanding extends beyond the classroom into daily student life. The primary goal of the GLC is to contribute to the global literacy of the University by creating an on-campus community in which cultural diversity is truly valued. Participants are committed to promoting international understanding by exploring issues of international importance, by creating new cross-cultural connections, and by enriching existing international linkages on campus and in the wider community.
The GLC is located on the 4th floor of Pedro Arrupe S.J. Hall and comprised of international, exchange and American upperclass students. To achieve the GLC's mission, members of the GLC community work together to explore global issues through organized activities and events.
Learning Outcomes and Goals
Residents will explore different cultures.
Residents will research international topics and present their findings to the group.
Residents will strengthen their intercultural competence.
Key Programs
Each semester, students in the GLC break up into committees and plan activities and events for the community. These activities include but are not limited to:
Fall and Spring Retreats
The GLC holds a retreat at the beginning of each semester. Members get to know one another through interactive games, cultural exercises, and outdoor activities, as well as plan for community events and activities throughout the year.
Global Dinners
The GLC invites either a member of Georgetown's faculty, an on-campus organization, or a leader or guest speaker from an international organization to share dinner and conversation about current international issues. Global Dinners broaden knowledge of international affairs and provide an opportunity to interact with faculty and leaders outside the classroom setting.
Community Service Activities
GLC residents participate in one community service event each semester. Activities in the past have included environmental cleanups, a visit to DC public schools, and participation in Relay for Life.
Cultural Activities
GLC residents organize a cultural activity each semester. Activities in the past included cooking a new international dish to share, celebration of international holidays, and visits to museums or cultural performances.
Social Activities
GLC residents organize a social outing or activity based on the group's interests each semester. Activities in the past have included picnics, ice skating, hiking trips, and dessert nights.
LLC Leadership
Advisor: Mia Pezzanite
Community Director: To be determined