Entrepreneurship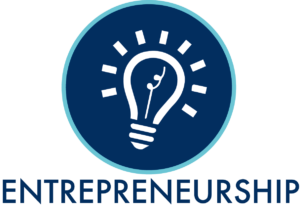 NOTICE | Due to the pandemic, Entrepreneurship LLC will be on hold for the 21-22 academic year as a result of limited resources and staffing shifts and adjustments.  We are continuously working to revitalize all LLCs to ensure they uphold the integrity of the mission, vision, and values that were created by its advisors. We apologize for any inconvenience this decision may cause, and we appreciate your understanding in advance.
The Entrepreneurship Living and Learning Community (E-Ship LLC) offers incoming first-year students an exciting and unique opportunity to live, learn, and participate in activities that have an entrepreneurship focus. Students interact with faculty and staff and have access to entrepreneurship related speakers and events. Students in this LLC network with peers who share similar creative drive and entrepreneurial ambition. The E-Ship LLC is open to incoming first-year students of all schools and will be housed in Village C West.
Learning Outcomes and/or Goals
E-Ship LLC residents will identify the various forms of entrepreneurship including: business entrepreneurship, social entrepreneurship, and intrapreneurship.
E-Ship LLC residents will identify 1-2 ways to connect to faculty and entrepreneurs-in- residence on campus.
E-Ship LLC residents will identify 1-2 entrepreneurship-related opportunities to connect to on campus.
E-Ship LLC residents will identify 1-3 steps to composing an entrepreneurship plan or path.
Key Programs
The E-Ship LLC will host a variety of activities through the fall and spring semester. These include business tours in the Washington, D.C. area to incubator spaces, a business etiquette lunch, meetings with entrepreneurs and faculty, a pitch workshop, lessons on social entrepreneurship, cultural events, and much more. Albert Lee, a sophomore in the McDonough School of Business, who lived on the E-Ship floor in 2013-14 stated, "The E-Ship LLC was an experience that offered countless opportunities to de-mystify and understand the entrepreneurial life. We leave with a greater appreciation of entrepreneurship and a knowledge of the resources at our disposal. Some of us even have our own start-up ideas!"
LLC Leadership
Program Manager, Georgetown Entrepreneurship Initiative: David Lange
Community Director: Anthony Wise