Culture & Performance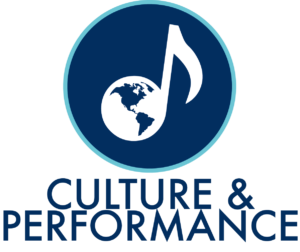 The Culture and Performance Living Learning Community (CPLLC) takes its appreciation of culture and the arts seriously – our community believes that culture and art are food for our souls. Culture is such an encompassing subject that there is sure to be something for everyone!
Students expand their appreciation and knowledge of different aspects of culture and performance informally through late-night conversations about their interests in the common room, as well as through more formal programs including museum and theater trips.
Student interests include theater, music, dance, film, painting, writing, languages, food, cartoons, and much more! The community is seeking individuals with a passion for culture and the arts, and a desire to seek out new experiences. The CPLLC – it's soul food! The CPLLC is located in Reynolds Hall and is open to all class years.
Learning Outcomes and Goals
To create a community where residents feel like they belong and are welcome.
To provide a space where students are embracing and learning about cultures that are similar and different from theirs.
To provide opportunities for students to engage with performances within Georgetown and the larger DC community.
Key Programs
Fall Retreat
Pumpkin Carving with other Living and Learning Communities
Field Trips to museums, theater performances, and festivals.
Culture Dinners prepared by residents or catered.
Movie Screenings
Sunday Snack and Share
LLC Leadership
Advisor: Professor Guy Spielmann
Community Director: Tom Mangano