55 H St. NW
About
55 H St. NW, completed in August 2022 and Georgetown's newest residential building, offers the latest in apartment living and amenities all within close proximity to the U.S. Capitol, Union Station, the Georgetown University Law Center, and other downtown Georgetown academic and program buildings.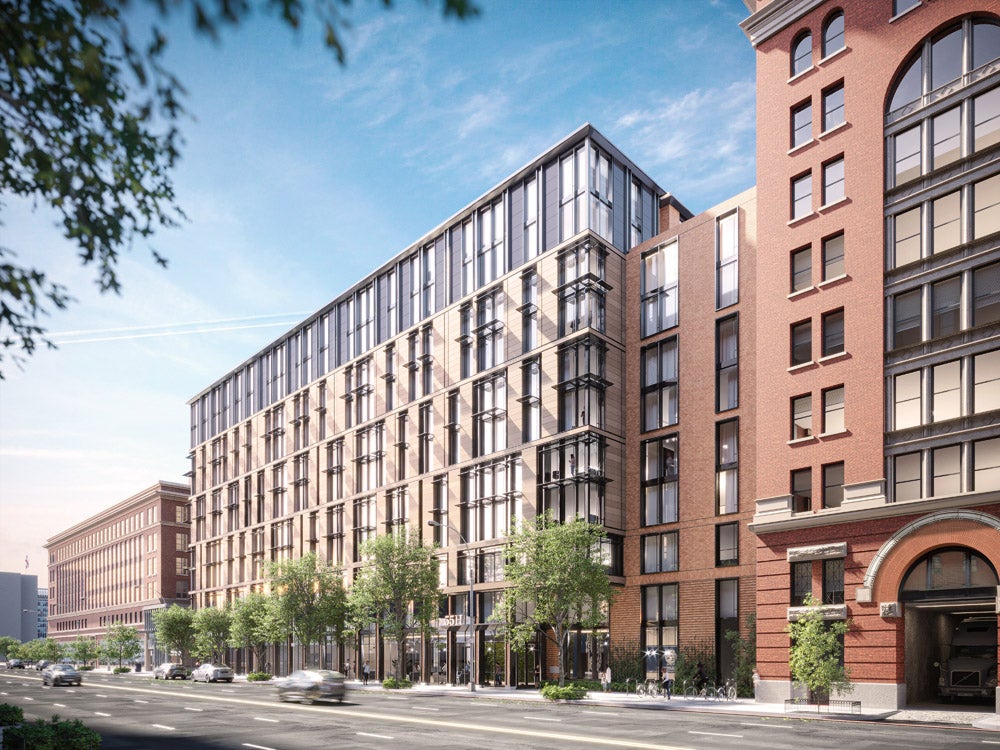 Campus Shuttle
The Downtown Campus Shuttle ( 55 H Street and 640 Massachusetts Avenue) starts Monday, August 15th and operates Monday through Friday.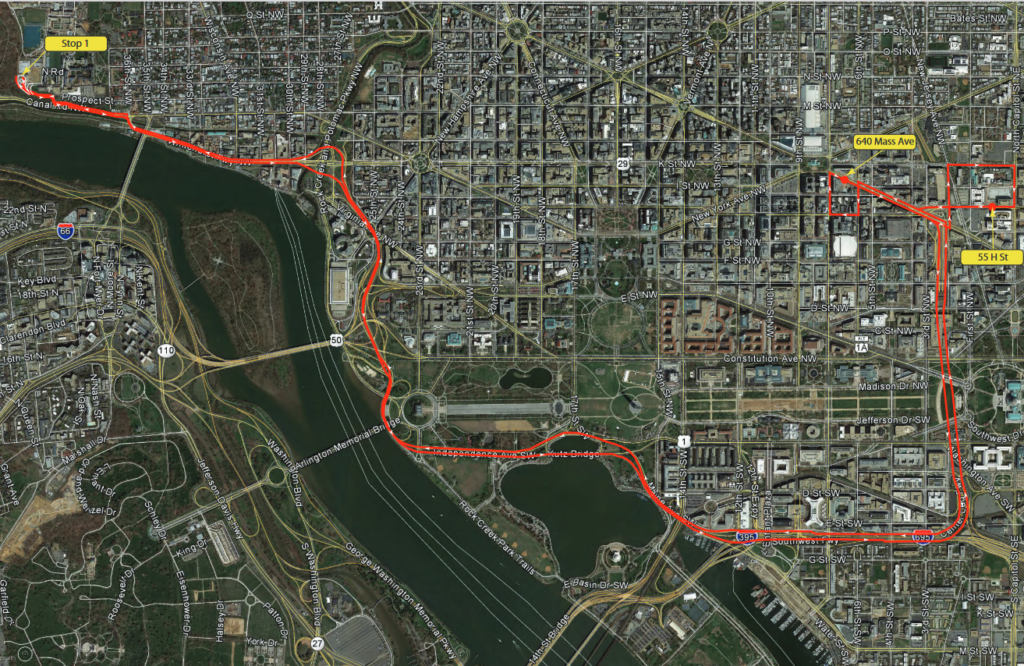 Spring Semester Intern Housing
Moving to a new city doesn't have to be daunting when you have built-in community at 55 H St Live, study, work and explore alongside a diverse student and intern community. Interested in learning more? Check out this media kit for more information about academic term intern housing package being offered Spring 2023.
Summer Term Intern Housing
Planning on spending your summer interning in DC? Email 55hst@georgetown.edu to ask us about our summer intern housing availability!
Frequently Asked Questions (FAQs)
Who can apply to live in 55 H St., and how do I apply?
What apartment types are available?
55 H St. NW features Studio, 2-bedroom, 3-bedroom and 4-bedroom apartments.
The 2-bedroom, 3-bedroom and 4-bedroom units offer individual bedrooms for each of its occupants, with shared kitchens, living rooms and bathrooms.
Approximate square footage of units:
Studio: 183-190 square feet
2 bedroom: 471-532 square feet
3 bedroom: 733 square feet
4 bedroom: 825-873 square feet
What is the cost of living at 55 H St.?
Studio/one bathroom apartment (one resident) – $2,472/month
Two bedroom/two bath apartment (two residents) – $2,060/resident/month
Three bedroom/two bath apartment (three residents) – $1,900/resident/month
Four bedroom/two bath apartment (four residents) – *$1,500/resident/month
*This is a limited-time "grand opening" special rate, discounted from $1,836/resident/month.
Each Housing Occupancy Agreement (HOA) includes a single bedroom in a furnished apartment for the stated length of the signed HOA. All utilities are included in the costs including: water, sewer, trash, high-speed wireless internet, in-unit laundry.
Approximate costs in Washington DC for these utilities are:
Wi-Fi: $65/month
Water, Electric, Trash: $158/month
Laundry: $20/month
Fitness center: $80/month
Total monthly-living utilities value at 55 H St.: $323/month
You can review the Student Billing calendar for 2021-2023 via this link.
What furniture is provided in the apartments?
Each bedroom has:
Bed frame and full XL size mattress (54"x80"x10")
Desk and desk chair
Dresser and built-in closet with clothes rack, shelf and mirrored doors.
Shared kitchen:
Brushed-nickel refrigerator/freezer
Range with oven
Dishwasher
Kitchen stools
Shared space:
In-unit laundry units
Couch
Coffee table
Entertainment stand (televisions are not provided)
What other communal amenities are available in the building?
Community Rooms: Each residential floor has a shared community room with a shared kitchen, communal dining table, couches and armchairs, and study tables and chairs. There are large screen televisions.
Lobby/Courtyards: The building lobby has a variety of group study rooms and spaces as well as a game room. Just off the lobby are two outdoor courtyards with communal furniture and two electric grills.
Penthouse: The penthouse community space features a fitness center (at no cost to residents), contemplation space, viewing room and additional study and communal space for residents.
What is the move-in process for 55 H St. NW?
Residents can move into 55 H St. NW Sunday, August 7 – Sunday, August 21 from 9 a.m. – 5 p.m. daily.
Can I move in earlier than August 2022?
As of this time, no early move-in requests can be approved because of building completion work.
What accommodations will be provided if my program begins earlier than August 2022?
Individuals can apply for summer housing via Hoya Housing portal on the the Hilltop campus, with spaces available as early as June 5, 2022. More information on pre-August housing options will be provided when it is available.
Does Georgetown offer moving services?
We do not provide moving services for residential students, but staff will be on hand to help welcome you for move-in between Sunday, August 7 – Sunday, August 21 from 9 a.m. – 5 p.m. daily.
How do I get from 55 H St. to the Hilltop campus?
There is a free H St. Georgetown University Transportation Shuttle (GUTS) being added to support our residents traveling to and from the Hilltop campus. The tentative schedule includes shuttles running daily from 8 a.m. to 11 p.m. The specific schedule is yet to be finalized but will be reflective of graduate student schedules.
What other ways can I get to and from 55 H St.?
There are additional GUTS Bus Shuttle routes, i.e. Rosslyn, Dupont Circle, Arlington
55 H St is less than ½ mile to Union Station, with access to Amtrak and Metro trains
Metro Rail & Metro Bus: Visit the Washington Metropolitan Area Transit Authority (WMATA) Trip Planner: https://www.wmata.com/
Is there parking available at 55 H St.?
Graduate students can apply for a 24/7 secure parking space at Georgetown University's 111 Massachusetts Ave. NW building (two blocks from 55 H St.) upon approval of their housing application.
$900.00/academic year (9-month agreement)
$1,000.00/12-month agreement.
These parking spaces are available on a first come first serve basis and are only available to graduate students living at 55 H St.
How does mail & package delivery work at 55 H St.?
Each apartment has an assigned mailbox for which residents receive a key. USPS delivers all letter mail directly to each mailbox. There is a package room where residents can pick their packages up with the Front Desk staff.
Can I have a pet?
Unfortunately, no pets are permitted at 55 H St. Residents requiring a Service Animal or Emotional Support Animal can refer to the university's guidelines and approval process.